Professional Learning Events
Past Events

Community of Practice: Acceleration, Not Remediation
Join TK - 3 teachers, leaders, and administrators to the CRLP Community of Practice: Accelerate, Not Remediate. In this six-part series, we will collaborate in grade level teams to define what it means to accelerate student learning. This is our opportunity as educators to amplify and share what is working, learn from each other, and celebrate that in the midst of challenging times, we remain focused on providing equitable, inclusive, and intellectually rich instruction for our students.
Join CRLP Community of Practice: Accelerate, Not Remediate for the full series or any of the individual sessions. While these sessions will build on each other, feel free to join us for what you can.
We are looking forward to coming together as a community to share and build on what we've learned.
Sessions from 4:00 - 5:00 pm:
• November 3, 2022               • December 1, 2022
• February 2, 2023                 • March 2, 2023
• April 6, 2023                         • May 4, 2023
Rethinking Social Studies in the Elementary Classroom: Reading, Writing, Speaking and Listening 
The California Reading and Literature Project, the Area 3 Writing Project, and the California History-Social Science Project are hosting a four-part workshop series about re-thinking social studies in the elementary classroom. Each Session will integrate reading, writing, speaking, and listening skills and involve content such as current events, civics, Native Americans, monthly themes, and more.
Join colleagues from around the state to discuss recent developments and set priorities
Who: TK-6th grade educators and educational leaders.  Sessions will be jointly led by leaders from the California Reading and Literature Project, the California Writing Project, and the California History-Social Science Project
When: December 6, January 31, March 7, March 28 (all from 4-5:30 on Zoom)
No Cost: These sessions are free thanks to special CSMP funds that support learning acceleration
SEL into Literature with CRLP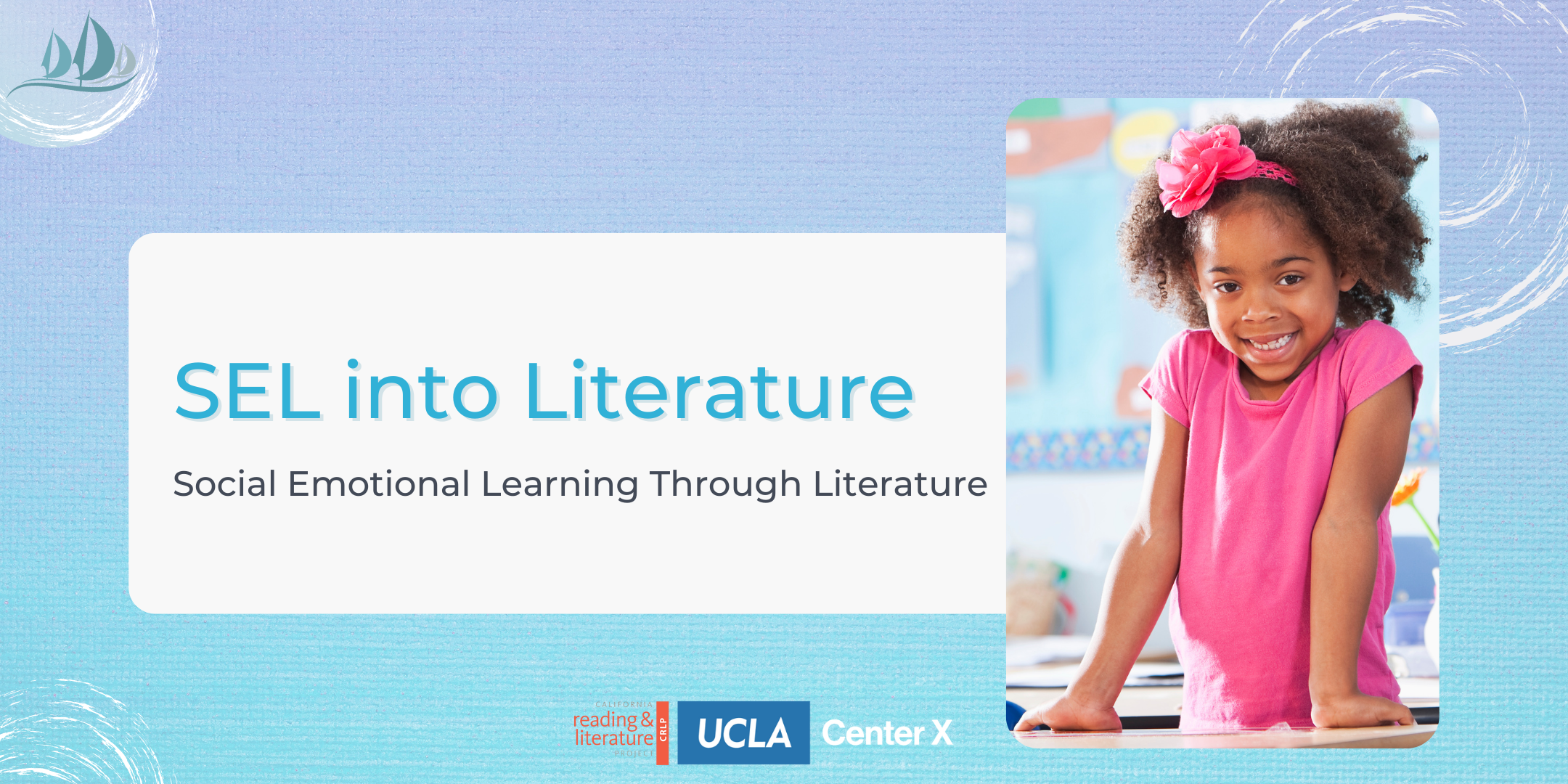 Join CA PK-3 educators to the CRLP UCLA and CRLP Statewide Office's Conference: Social Emotional Learning through Literature (SEL) on January 27-28,2023, in San Diego, CA. In a time when the importance of attending to the socio-emotional needs of young students has been accentuated, this timely conference will showcase resources created by CRLP teacher leaders using beautiful children's literature to address socio-emotional learning. The event will begin with a reception Friday afternoon into the evening. The reception will be a time for enjoying light hors-d'oeuvres while networking with professionals from across the state. We will join together that evening to hear from our keynote speaker, Jordan Gillman, author of Mirror Face, as he shares highlights from his book and the connection to our SEL work. On Saturday, we will have breakout sessions facilitated by CRLP teacher leaders, experts in the field of early education, reading brain research, and community support. All sessions will be offered multiple times to allow participants to experience the learning first-hand.